Cartaxo, Portugal and Grenoble, France – April 17, 2014. ISORG joins the Printoo printed electronics prototyping platform launched by Ynvisible. Printoo is an Arduino™-compatible platform that brings previously unavailable printed, low power, and flexible electronics technologies directly to anyone interested in developing interactive objects and projects.
The aim of this project is to make printed electronics more accessible to a wider group of product designers and the maker community. Printoo is a platform which created to make today's Printed Electronics technologies and components easy to prototype with.
With this initiative the goal is to help bring more product concepts to life from the creative minds bubbling among R&D engineers and designers at universities and companies, students, the growing maker/hacker community, product designers and other companies in the Printed Electronics space.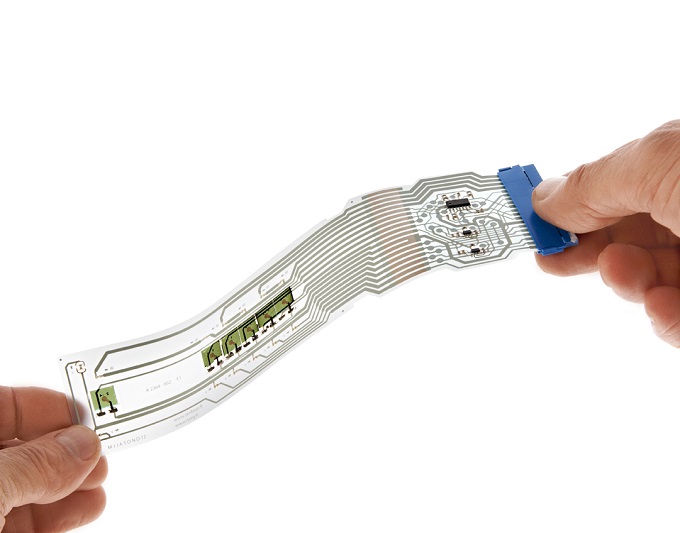 Printoo runs Arduino software and is modular, making it extremely easy to create new projects. 
The first Printoo packs include novel printed modules including LED light strips from VTT, printed batteries from Blue Spark and Enfucell, organic photodetectors from ISORG, printed polymer solar cells from Mekoprint, and Ynvisible's printed displays. Also included are modules like Bluetooth LE, DC motor control, flexible LED matrixes, and a variety of sensors. 
Printoo cores and components are available for pre-order on Kickstarter
https://www.kickstarter.com/projects/1030661323/1377524810?token=e7f05e66.
"We hope that by making this prototyping platform available to the growing community of makers and interactivity enthusiasts, we can help bring these novel printed electronics technologies out of research and development laboratories into the mainstream," said Inês Henriques, Ynvisible CEO. "By making these technologies accessible, open and easy to work and play with, we hope to generate a wave of innovation to make the physical world smarter and more enjoyable." 
The Printoo core is powered by the Atmel ATmega328 microcontroller. Printoo packs range from $45.00 to $525.00 and can be used for a variety of internet connected projects and applications. 
A list of components can be found here - http://www.printoo.pt 
About Ynvisible
Based in Cartaxo, Portugal, Ynvisible's mission is to bring everyday objects to life, making them more useful and enjoyable via a merging of digital experiences and everyday objects. Ynvisible is a spin-out of YDreams, an interactive products and technologies company. Printoo is Ynvisible's first consumer product. For more information, visit http://www.ynvisible.com/ 
About ISORG 
ISORG is the leading and pioneer company in organic photodetectors and large area image sensors in printed electronics. ISORG develops a disruptive technology transforming plastic and glass into smart surfaces able to see. These new sensors are conformable, thin and lightweight with low current consumption, offering unique advantages over traditional image sensors in terms of sensing area, cost per area ratio and mechanical integration. These sensors enable creation of many innovative products such interactive surfaces for object detection and recognition, large area scanning surfaces, revolutionary user interfaces for consumer products. ISORG technology opens innovation for medical, industry and consumer markets. 
ISORG has industrialized the process with its pilot manufacturing line in Grenoble and plans mass production volumes for 2015 with its new manufacturing unit. Find more on ISORG and its disruptive technology by visiting http://www.isorg.fr