July 04, 2017

Voxon Photonics has officially announced that the Voxon VX1 is now available to purchase. You can now get your hands on the world's most advanced 3D volumetric display and it may not be as expensive as you think.
Voxon Photonics, headquartered in Adelaide, Australia, has just delivered two VX1's to two South Australian educational facilities and is about to send another one out to a major university in the United States.
There will be some very excited students (and teachers) over the next few weeks. These students will be able to display true 3D volumetric content right in front of their eyes and create their own images, animations and games for the displays. Voxon Photonics CEO Will Tamblyn commented after delivering the Voxon VX1's to the educational facilities, "It's a blank canvas as far as content goes. We can't wait to see what amazing things the students will create for the VX1. I was expecting the kids to be excited, I just wasn't expecting the teachers to be so excited!".
Voxon Photonics has also started leasing out the Voxon VX1 for events.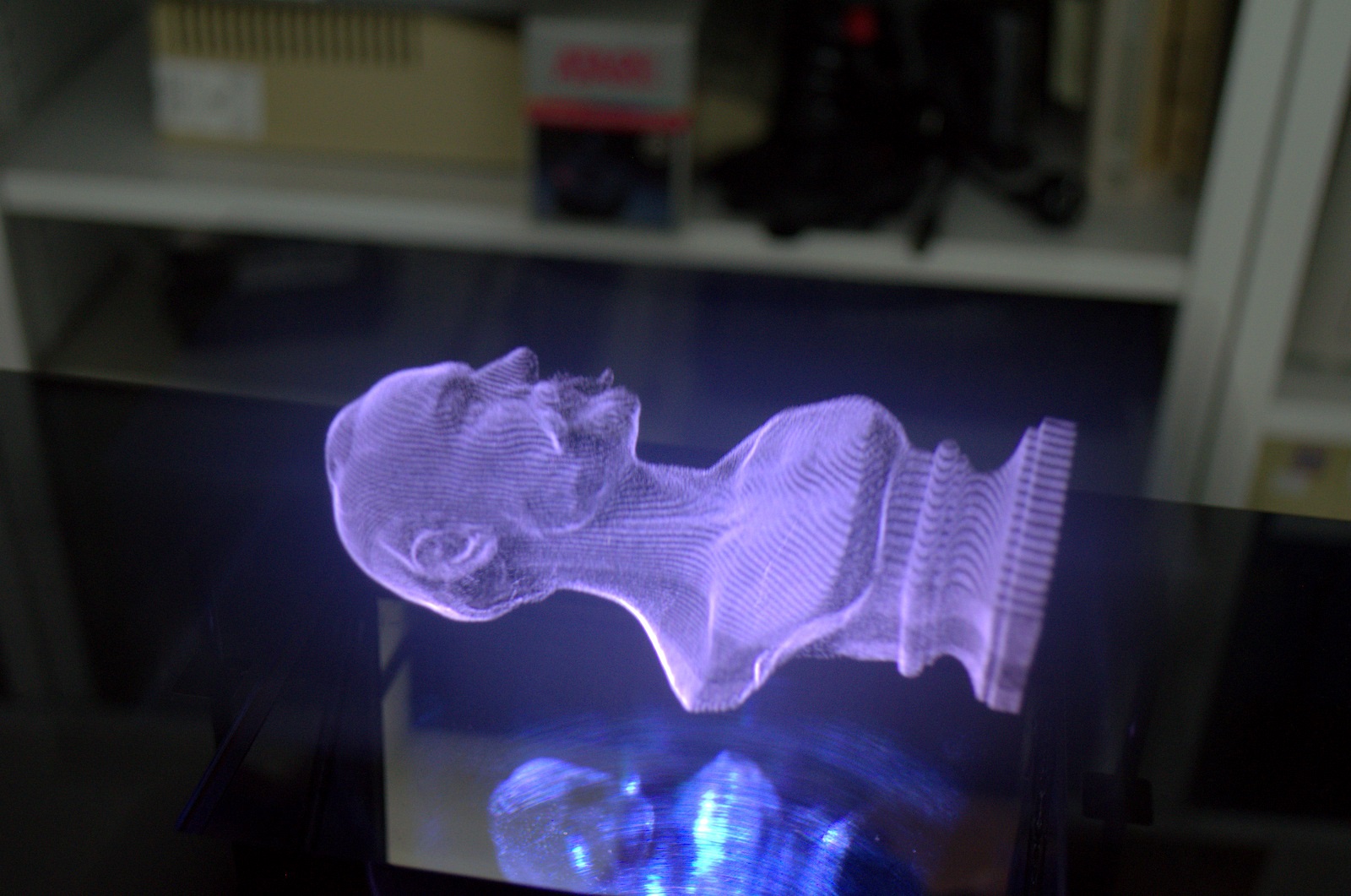 Voxon in FHM magazine: Sculpture
About the Voxon VX1
Imagine a world where you can view a three-dimensional digital hologram in high definition, from any angle, with no illusions and no special glasses. The Voxon VX1 is the world's most advanced 3D volumetric display makes this happen - a 3D, real-time, interactive hologram which can be viewed from any direction without glasses, headsets or special effects, in colour.
The VX1 enables a unique shared social experience, where people gather around, see any 3D data being displayed and interact with genuine face to face communication. The Voxon VX1 hasn't just taken 3D interaction to another level, it has launched it into a whole new dimension.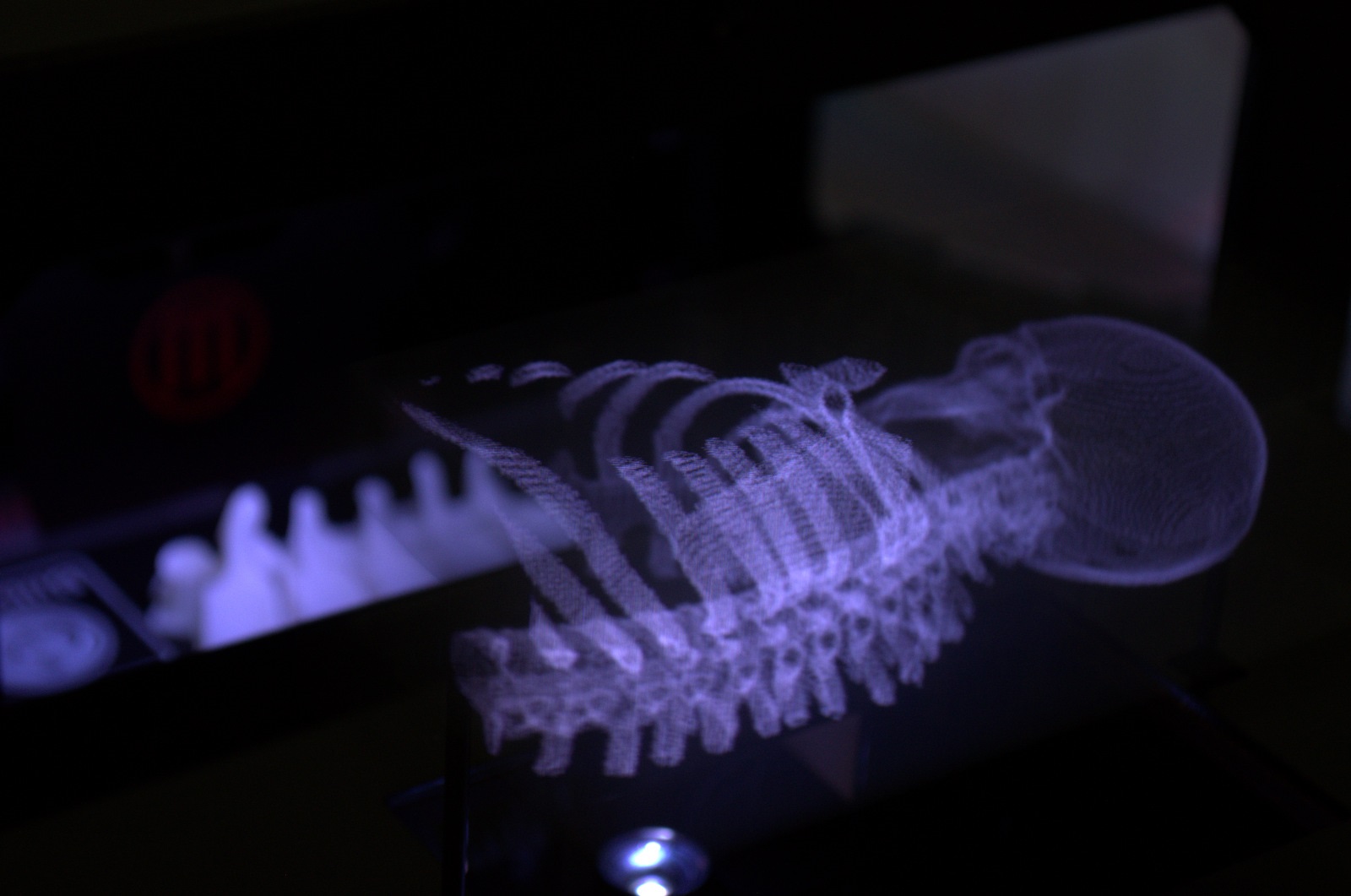 3D Skeleton
"What we have here is different from anything you will have seen before, I never tire of people's reactions to it. It's a mix of "Oh Wow", "Holy @#$%", and often just stunned silence. Once people understand the potential, that's when you can see their brain really engaging. The ideas just start flowing... "- Gavin Smith, Voxon Photonics CTO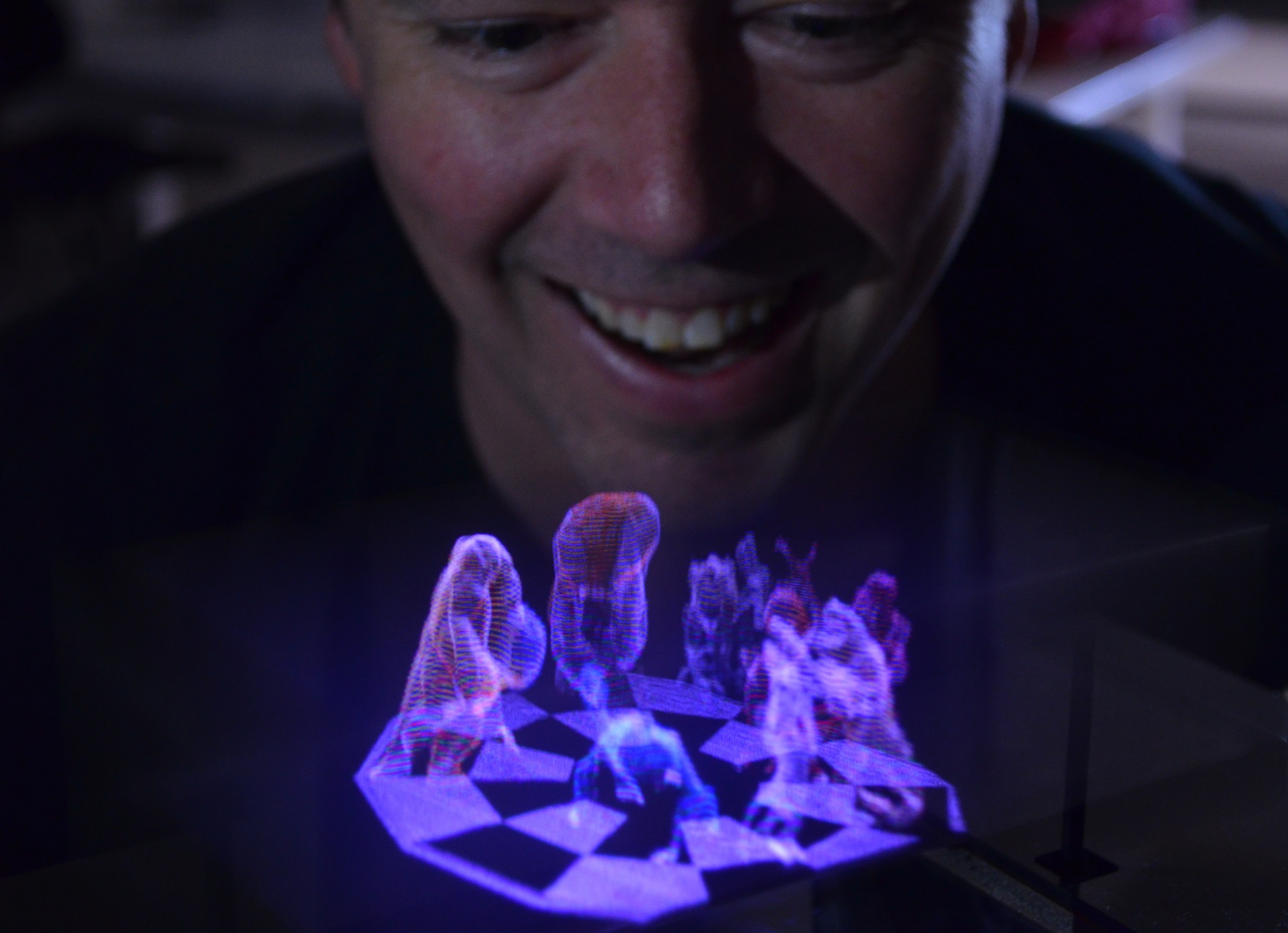 The Voxon VX1 technology
In technical terms, the Voxon VX1 is a volumetric display. At the core is an ultra-high- speed digital light engine and a highly-optimised volume rendering engine. This unique combination of hardware and software is capable of projecting over half a billion points of light every second into physical volumetric space.
Geometry that is being rendered is sliced up into hundreds of digital horizontal cross sections before being projected synchronously onto a specially designed high-speed reciprocating screen. As the photons of light hit the screen, they are diffused and form a physical cross-sectional image at precisely the right place in physical space.
How is Voxon VX1 different to other 3D technologies?
A range of other techniques and optical illusions have appeared in recent times. One famous example was when rapper Tupac appeared as a hologram at Coachella. This was actually a simple 2D reflection – a technique called Pepper's Ghost. Variations on this illusion include a pyramid of mirrors that reflect the image of a screen that is mounted above. While impressive, these techniques can only show a reflection of a two-dimensional image.
The Voxon Photonic Engine is a 3D fully Volumetric display that you can look at from any direction without the need for special glasses.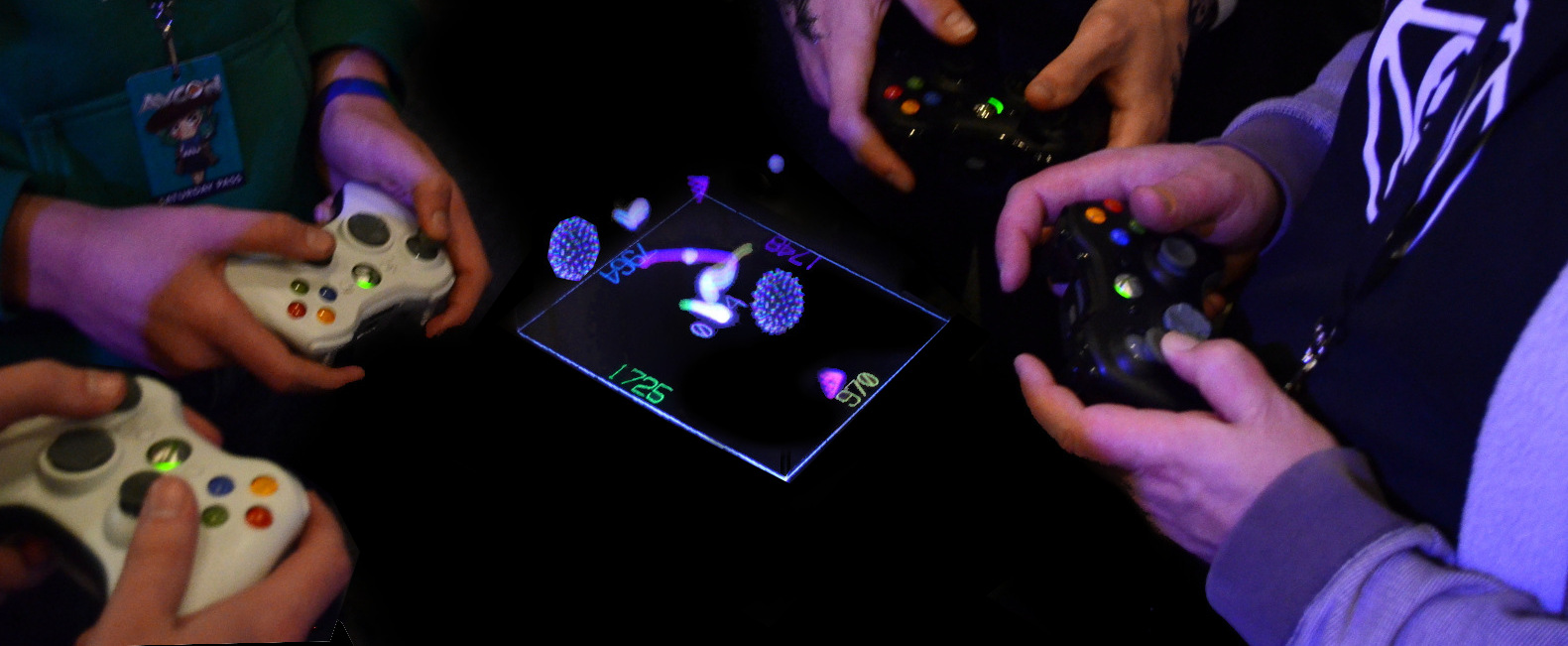 Gaming
Through persistence of vision, the human eye blends hundreds of layers together, and the result is a true three-dimensional representation of data that can be viewed in the same way as one would view a real object, from any angle, and without special goggles or glasses.
Unlimited potential
While the first few customers have been in the education and advertising / marketing industries, the Voxon VX1 has unlimited potential. The Voxon VX1 is fast gathering interest across a number of industries such as; gaming, entertainment, medical applications, mining, architecture and design, advertising and marketing, education, air traffic control and more.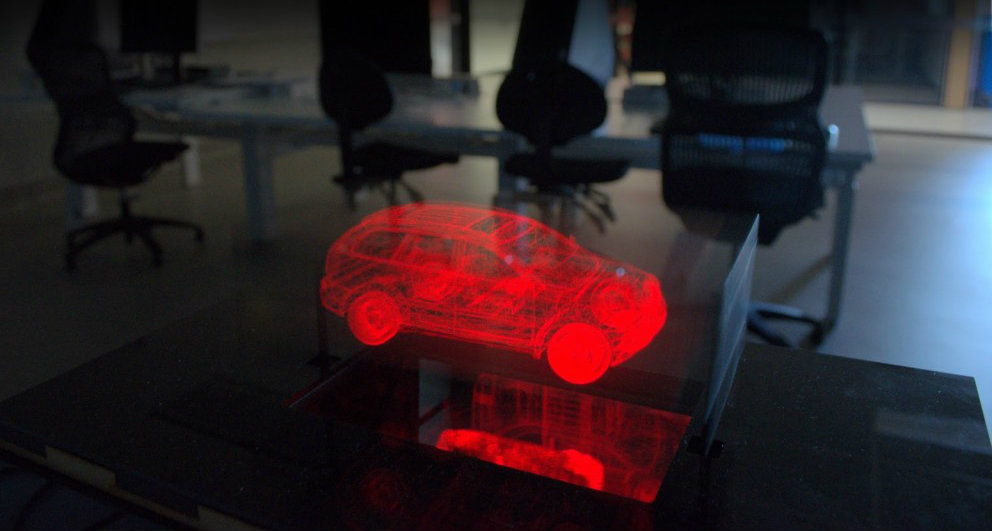 Red 3D car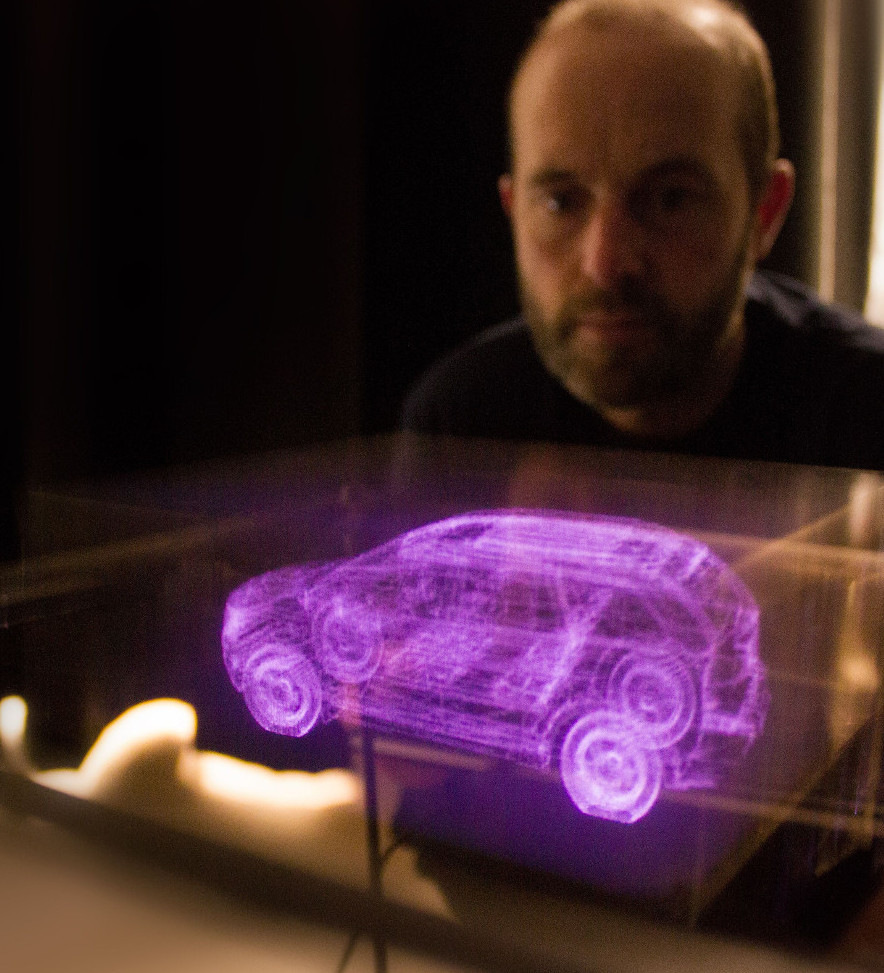 3D car
Some of the key applications for the technology are as follows:
Attracting people's attention
When people see the Voxon 3D volumetric hologram in action, they're instantly mesmerised - regardless of their age, interests or background. In a world saturated with media and attention for eyeballs, our technology is a completely different medium to communicate your brand, product or service in a 3D interactive form, whether that be for:
Public display interactive media
● Advertising, branding and point of sale
● Product display
● Trade shows and showroom media
● Communicating 3D digital model of a complex product or construct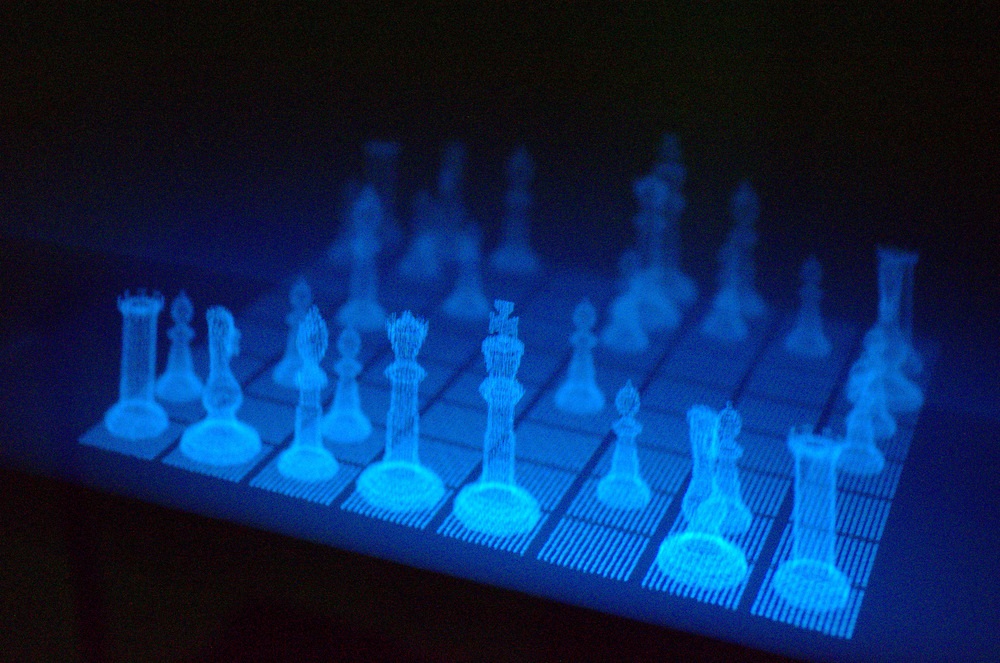 Learning and Collaborating
As a new medium for interacting with 3D volumetric content and media, Voxon's technology is perfect for the communication of complex information and concepts applicable for children of all ages, through to tertiary and enterprise learning environments. The 3D volumetric technology:
● Provides a shared experience for both educators and learners
● Engages learners
● Enables student interactivity with 3D models, medical imaging and concepts
● Bring textbooks and real-world concepts to life
● Incorporates gamification and interactivity to the learning environment
Fun and Entertainment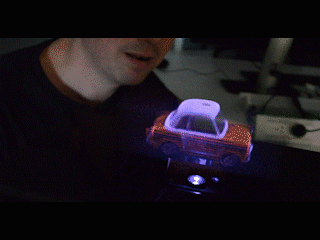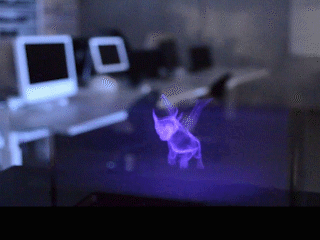 Voxon Photonics' 3D volumetric display technology can provide a socially engaging form of entertainment that can help bring the imaginary into the real world with many potential entertainment applications including;
● Traditional tabletop board gaming brought to digital life
● Third person gaming
● Multi-user and real-time interactivity
● Display of real world spectator sports
● In a form factor where users face each other rather than staring at a 2D screen
Working, Collaborating and Communicating in 3D
Voxon's 3D volumetric technology can be used as a companion in any 3D workflows and enable unique experiences such as:
● Live holographic video conferencing
● Full 360-degree digital model viewing
● Collaboration and communication
● Display of complex data and concepts
● Zooming in on 3D detail that is lost in 3D printing
"The true sign of intelligence is not knowledge but imagination." Albert Einstein
Find out more about Voxon Photonics and enquire about the pricing of the Voxon VX1 here: