1st September 2017

The new picosecond laser oscillator developed by ALPhANOV illustrates its expertise in modeling, designing and prototyping innovative fiber laser sources.
The PULS (Pocket-size Ultrashort Laser Source) is a picosecond laser oscillator offering a unique and monolithic solution for seeding ultrafast laser amplifiers and for applications in multiphoton imaging, laser micro-machining and bio photonics.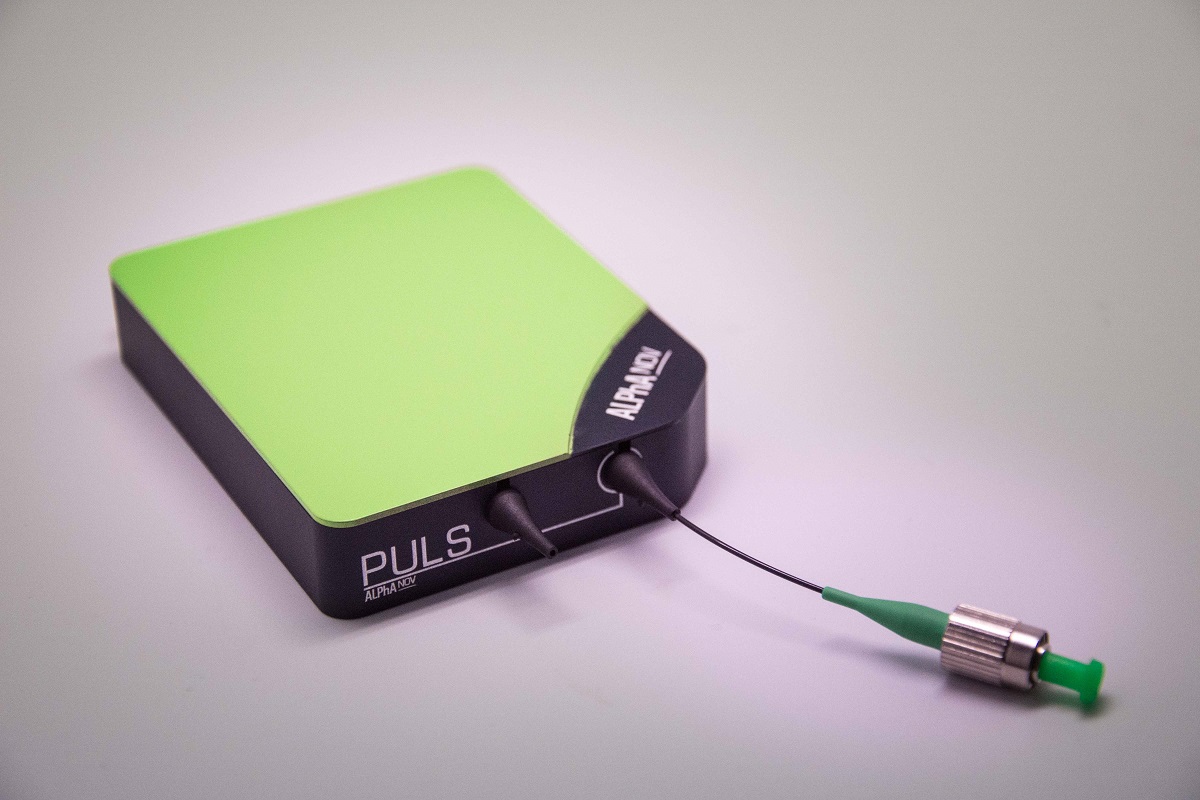 It delivers linearly polarized laser pulses with a nearly Fourier-transform limited pulse duration and a tunable repetition rate in the 20-70 MHz range.
Main characteristics:
• Polarisation maintaining fiber laser
• Fourier-Transform-limited pulse duration
• Low jitter
• Linearly polarized
• Stable output
• High wall-plug efficiency
• Compact
http://www.alphanov.com/45-laser-sources-development-picosecond--mode-locked-fiber-oscillators.html